---
CHARMING MARBELLA is a company run by a Swiss professional with extensive experience in the real estate sector. For the past 15 years, we have been offering an exclusive service of quality to clients wishing to acquire a new home in Marbella and all along the Costa del Sol.
An in-depth knowledge of the local and regional markets guarantees a rapid response to the expectations of our Swiss and international clients. Our tailored and exclusive services make us stand out from the rest of the companies in the market.
To better serve you, CHARMING MARBELLA has a qualified team made up of expert professionals in all our sectors of activity, particularly in real estate transactions.
CHARMING MARBELLA proposes and maintains a clear, conscientious and transparent communication with, on the one hand, its clients, and, on the other hand, with all the stakeholders involved in the real estate transaction, in order to optimise its services and advice, because ensuring the full satisfaction of its clients is its main priority.
Charming Marbella is at your disposal 24/7, 365 days a year, either through the contact form, or on the phone number shown. Find out more about our services or catalogues of properties and let yourself be enchanted by Marbella.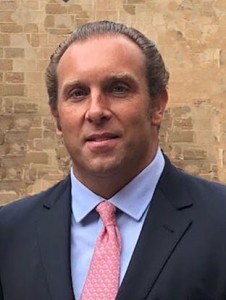 Antoine Inglin
Managing Director
After several years of commercial activity as a negotiator with a very demanding clientele in the internationally famous real estate Marbella´s market, I decided to create Charming Marbella real estate marbella with a view to supplying bespoke services to my clients. I am a driven real estate agent with more than ten years of experience in the Spanish real estate industry and in managing client relationships, proposing investment solutions in a complex and changing business environment. I have a solid background in sales and lettings. I thrive in a results-driven environment and have a strong track record in delivering high quality customer service.
Martín Cáceres Lopez
Sales Executive
I am a real estate advisor with five  years experience in the Spanish real estate market, reliable and team oriented person. My strong interpersonal skills and my focus on achieving ambitious goals allow me to satisfy our clients.